This year it is 50 years since section 213, which prohibited sexual acts between men, was repealed. Nevertheless, they are still experiencing skewed harassment and threats.
On the occasion of the 50th anniversary since the abolition, a "Skeivt kulturår" is being arranged this year to mark and celebrate this. Here in Sørlandet, the cotton factory in Arendal has set up the art exhibition "Break Free" to mark the anniversary.
- We think it is very important to celebrate Skeivt kulturår, so we will set up four different exhibitions, of which this is the first. It is fitting that the first exhibition takes a look back to the 80s, because then began the liberation struggle for gay rights, which is also seen in these pictures, says Tone Lyngstad Nyaas, head of Bomuldsfabriken kunsthall.
Despite the fact that it is now 50 years since homosexuality was decriminalized in Norway, there is still a long way to go.
- It is not the case that everything is just fine in Norway. Gays, transgender people, bisexuals and people with non-binary gender identities experience twice as much incitement, threats and hate rhetoric as others, so there is still a lot of work to be done, Nyaas believes.
Hege Haraldsen, who runs the Pride festival in Arendal, also agrees that we are not quite there. She emphasizes that the fact that section 213 was repealed shows that legislative change is important, but that this is not where the biggest job lies.
- If it had been so "easy", no one in the last 50 years would have had any challenges living their authentic life as queer and transgender people. In this year's celebration, I think it's important not to forget. Everything is not arranged, and everything is not fine, Hege Haraldsen tells Sørnett.
Haraldsen and Nyaas agree that the marking of decriminalization is important and is something they have been looking forward to for a long time. Haraldsen nevertheless emphasizes that the cultural council has given priority to providing grants to already large cultural institutions and organizations - not voluntary teams that continuously work with living conditions for queers.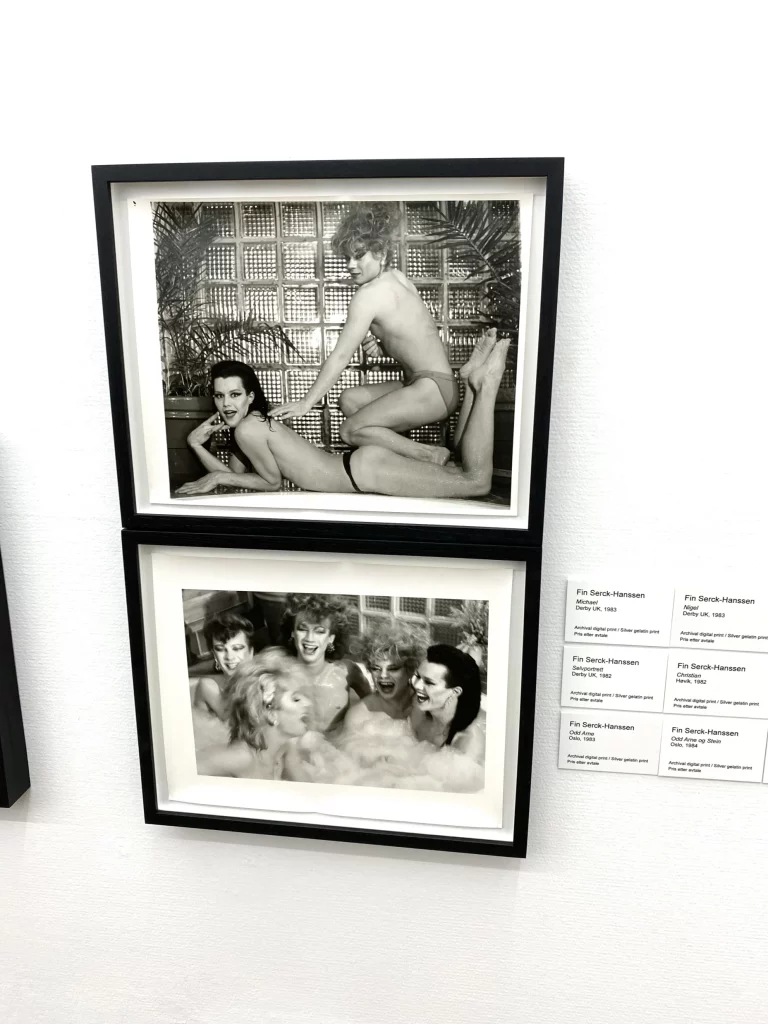 - A queer cultural year appears in many ways as it is for the cultural elite and not for the queer, Haraldsen believes.
In addition to the "Break Free" exhibition, there will also be several exhibitions at ARTendal. March 5 opens the exhibition "Matrix of Gender" with 15 participants. Furthermore, an exhibition called "Salam Salong", quartered by Hanan Benammer, will also be exhibited. This exhibition will focus on queers with a minority background.
The fourth of the four exhibitions mentioned above, which will be set up in Arendal, in connection with Skeivt kulturår is called «OUT». It is set up when pride is arranged in the city. This exhibition is curated by Hege Haraldsen.
Pride Art
Since 2014, Frederick Nathanael has led the artist collective Pride Art, Norway's largest communicator of queer art. He says that the background for the Gay Culture Year is that gay art has been overlooked by the majority institutions in the field of art. Nathanael is concerned with directing criticism at the way funds and visibility are distributed this year. He emphasizes that it is great that so many want to make a boost for the queer art, but that it is also important to make room for those who have conveyed queer art and culture all the time.
Through 10 years of leadership, Frederick Nathanael has worked to develop Pride Art into a key competence player and communicator nationally and internationally.
- For almost 40 years, we have developed a network of over 500 queer artists and artistic resources that will help cultural Norway to gain the right competence and understanding of queer diversity in art. When few others have had this focus, we have built up a tradition and method that many are looking for now, says Frederick.
- There has been one skewed art exhibition under public auspices. It was in 2018 and was called "Hen, floating sex", at Haugar Art Museum in Vestfold, he says.
Curator of "Hen, the floating sex" was Tone Lyngstad Nyaas.
Frederick says that in addition to the lesbian women's collective of art activists "Sfinxa" who were active in the 70's, Pride Art has been the only ones who have worked for a broad focus on queer art in Norway until recently. Every year since 1985, they have delivered queer art exhibitions to the Oslo Pride festival, as well as several other pride festivals in Norway.
- Now we are also working internationally to build similar programs in other countries, such as Denmark and Romania.
Pride Art is an artist collective that does not differentiate between professional and unestablished artists. The unique and most important strategy Pride Art uses to create the widest possible representation and diversity is to treat all artists in the same way, regardless of whether they are known and have the right education or not.
- Beginners get as much space as the most famous. There is almost no one else who has this focus, says the proud leader.
- At our group exhibitions, up to 120 artists and 100 performing artists come with their contributions, with backgrounds from up to 25 different countries, from all over Norway of all ages. This year we are working with exhibitions at several of the largest museums in Norway where they can take over the curation and show how it can be done by queers themselves, and challenge the traditional gallery - and museum perspective, says Nathanael.
In 2020, Pride Art took the initiative to establish its own national center for queer art and culture. Nathanael says that the center has already been designed and will be up and running this year in the form of pilots.
- The center will ensure that what happens in 2022 is not a one-time boost and a bluff, but that we get access to queer art and culture all year round, not just when there is pride, says Frederick Nathanel.
Continued excitement in 2022
Frederick emphasizes that one must not forget that until the 70s it was forbidden to be gay. Transgender people have been diagnosed as ill until just a few years ago, homosexuality was not fully removed as a psychiatric diagnosis until the year 2000, and it is only in 2014 that we got a law banning discrimination on the grounds of sexual orientation, gender identity and gender expression.
Nathanael says that there are many who say the queer battle is over. He emphasizes that many of those living on Grünerløkka in Oslo have been fortunate to grow up in families and environments that are particularly open. But in the rest of the country and in other districts, it is far from time to stop fighting.
- Every year, I myself experience anger, hatred, threats and violence, even in the center of Oslo on a bright day, he says.
Nathanael believes that art is a crucial tool in the fight against prejudice and hatred.
- It affects people, and it is possible to recognize oneself in art that shows most people that we are not as different as we fear. In art, there is room for more diversity and nuances than for and against a cause.
Opposition from Christian conservatives
The organization Fri Agder has today changed its focus from gay / lesbian liberation struggle to becoming a "skewed liberation struggle." The organization has now included the inclusion of transgender people in their work. Bjelland adds that this has not been just easy.
- We meet a lot of opposition from Christian conservatives on this. I often wonder why they fight for children and young people not to receive training in the existence of transgender people - so the battle is not over, he adds.
Frederick Nathanael also says that when Pride Art started its work in Sørlandet in 2018, there was little focus on skewed skills in this part of the country.
- That year, there were no local queer artists who were willing or dared to perform, he says.
Sørlandet is among the worst when it comes to openness and inclusion of LGBTI.
- Here in Agder we are very good at poor LGBTI living conditions. Agder is good at being the worst in surveys. That is why it is extra important that we here in Sørlandet can stand together arm in arm and create better living conditions for everyone, Hege Haraldsen emphasizes.
Therefore, Tove-Mari has chosen to set up the exhibition with the name, "Who is going?", Which will focus on this with the inclusion of pronouns. The art exhibition will be at the library in Arendal, where, among other things, there will be trans artists exhibiting.
"Week 6" - event canceled
Tove-Mari Odderdal is Prideart's curator from Sørlandet, says that she will set up an exhibition in connection with «Week 6», which is sexual diversity skills development week.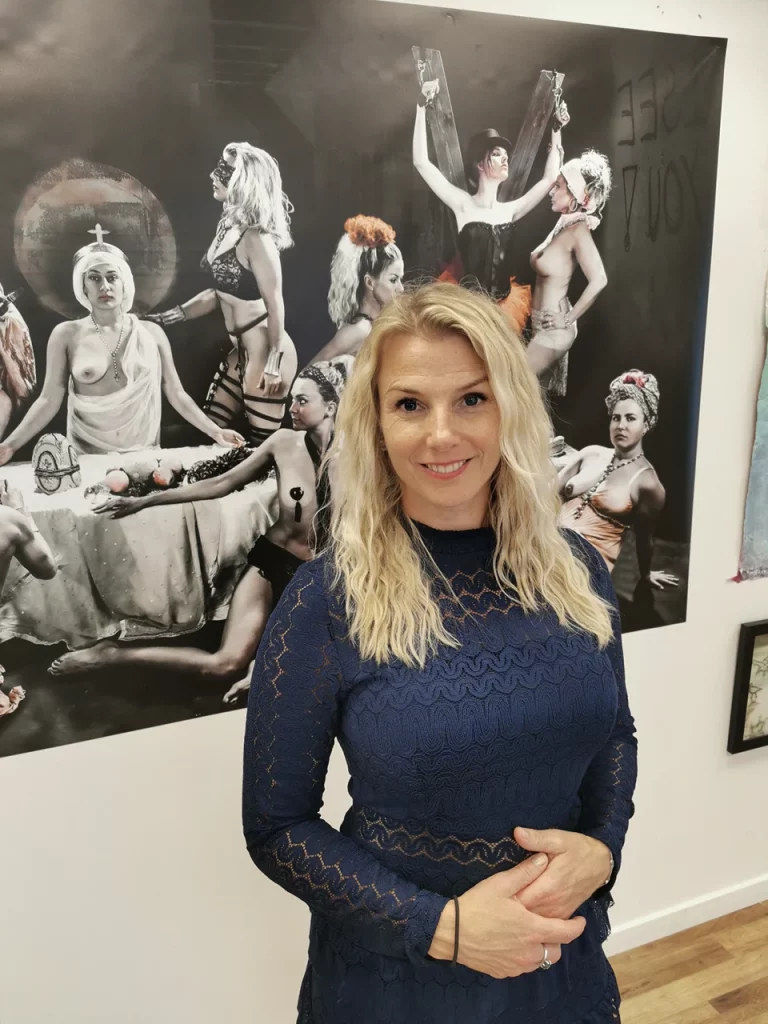 Odderdal explains that during this week, the municipality will arrange various measures that will raise the competence within diversity. It is mainly for people who work with people - people who work at school, in elderly care, kindergartens, people with developmental disabilities and several similar institutions.
- But this year, Arendal municipality has chosen not to mark «Week 6». I think it should be a small course for some employees in a kindergarten, that's the only thing. It is actually very sad, because Arendal municipality is a municipality that really needs skills development when it comes to this.
- I have a project where I have contacted three schools that are involved in the project where they make drawings. It will result in an installation with two attending children, and that installation is called "do you see me" and will be in the entrance to the library, says Tove-Mari Odderdal.
Text and photo: Karianne Vikse Storesund