Groundbreaking success finally in Oslo!
You will never forget this magical art experience! QUEER SPIRIT was a smash success at Stiklestad this summer, and now over 75 queer artists are serving up shocking and moving experiences on the walls and on stage for 7 days until the end. The theme is queer spirituality, and the format is huge! We have transformed Jakob's church into a quirky sacred space that will leave a mark on everyone who comes. Entrance to the exhibition is free all days!
PROGRAM
Tuesday 14. February
GRAND OPENING at 18:00–22:00
Party performance • Doors open 17:30 • Open bar • Free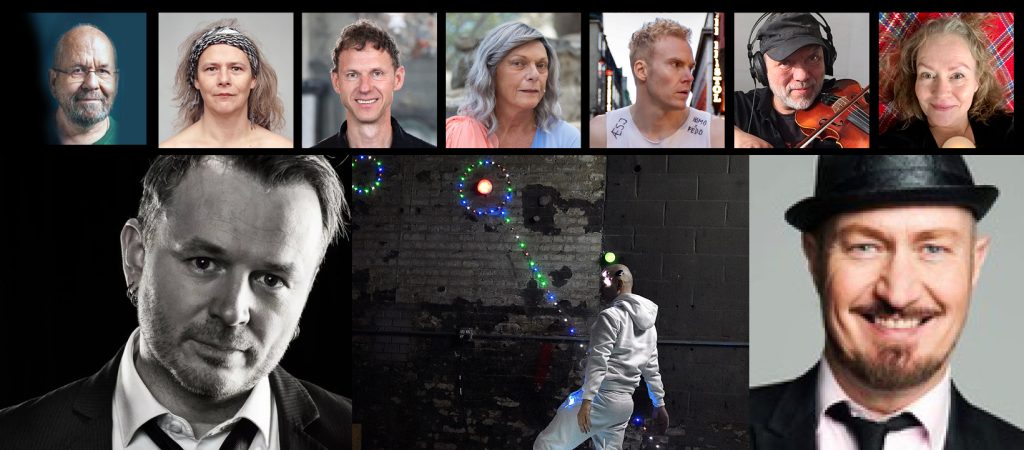 Minister of Culture and Equality Anette Trettebergstuen opens Queer Spirit. This will be a magical evening where we will be embraced by spiritual art in images, words and tones, from the most peaceful and thought-provoking to the monumental. There will also be plenty of time to experience the art exhibition and talk to artists.
Musical performances:
• Knut Anders Sørum
• Anders Rogg and choristers
• Ingrid Frivold
• Svein Fuglestad
• Matthias Anger
• Øyvind Rauset
Panel discussion:
What is queer art doing in the church?
Church council leader Kristin Gunleiksrud Raaum and curator, head of Pride Art Frederick Nathanael and artist Knut Anders Sørum
Curator tour
Frederick Nathanael, head of Pride Art
Performances:
• Gjert Rognlien
• Esben Esther Pirelli Benestad
• Arnhild Haagensen

WEDNESDAY 15 FEBRUARY
10:00–16:00 Exhibition open
17:00–21:00 Bar open
18:00 QUEEN OF HEAVEN
Esben Esther Pirelli Benestad is Jesus. Benestad and musician Ingrid Frivold have created furore and newspaper headlines around the country, and deliver a moving theater performance that challenges and touches.
Tickets at the door NOK NOK 100 (VIPPS)
________________________________
THURSDAY 16 FEBRUARY
10:00–21:00 Exhibition open
17:00–21:00 Bar open
16:00–17:00 CONNECTIONS AND ROOTS
A guided inner journey, where we sit comfortably on the floor of the church room surrounded by spiritual art. Psychotherapist and artist Frederick Nathanael takes us into the soul and out again. (Free)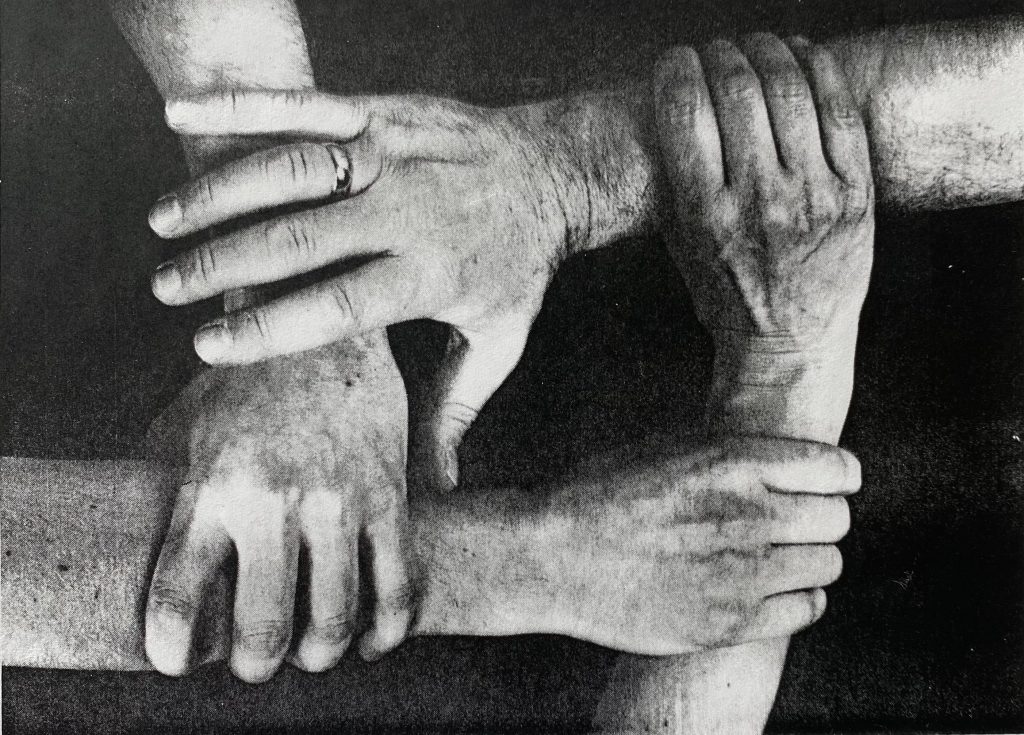 18:00–19:00 WIDOWS' MASS IN THE CRYPT
Thirty years ago, the queer community in Oslo experienced a slow catastrophe. One by one, friends and loved ones succumbed. The churches were closed, and thus the Widow's Mass was created to remember and honor the outcasts. Svein Fuglestad takes us through a shocking and uplifting experience. As in the places where the widow's fair was first held, the bar is open, and there is time afterwards to have a drink and talk together until 21:00 p.m. (Free)
________________________________
FRIDAY 17 FEBRUARY
10:00–21:00 Exhibition open
15:00–21:00 Bar open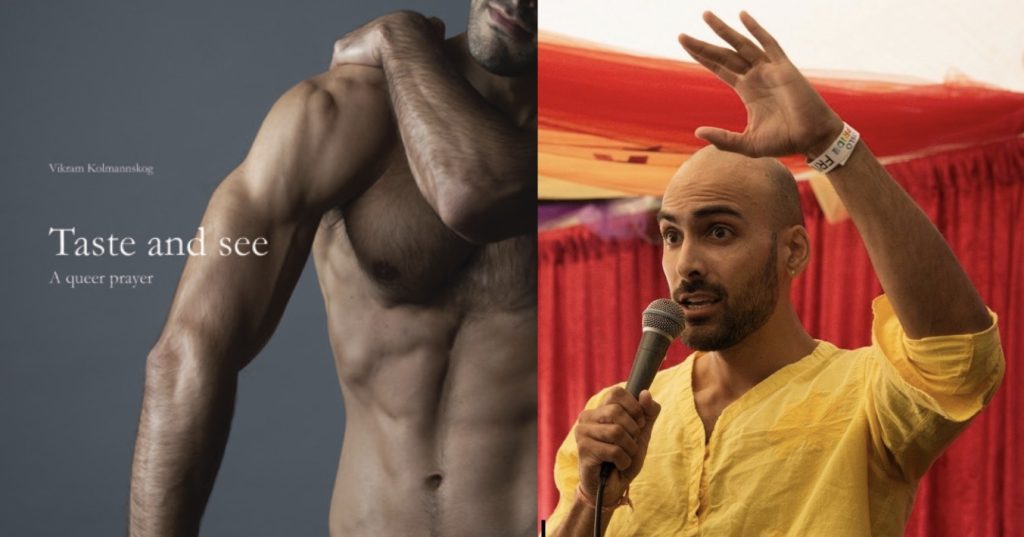 18:00–19:00 TASTE AND SEE
Vikram Kolmannskog is a professor of gestalt therapy and a writer with a unique expression planted in many cultures, and gives us performative Christian-Buddhist poetry between eroticism and sensuality.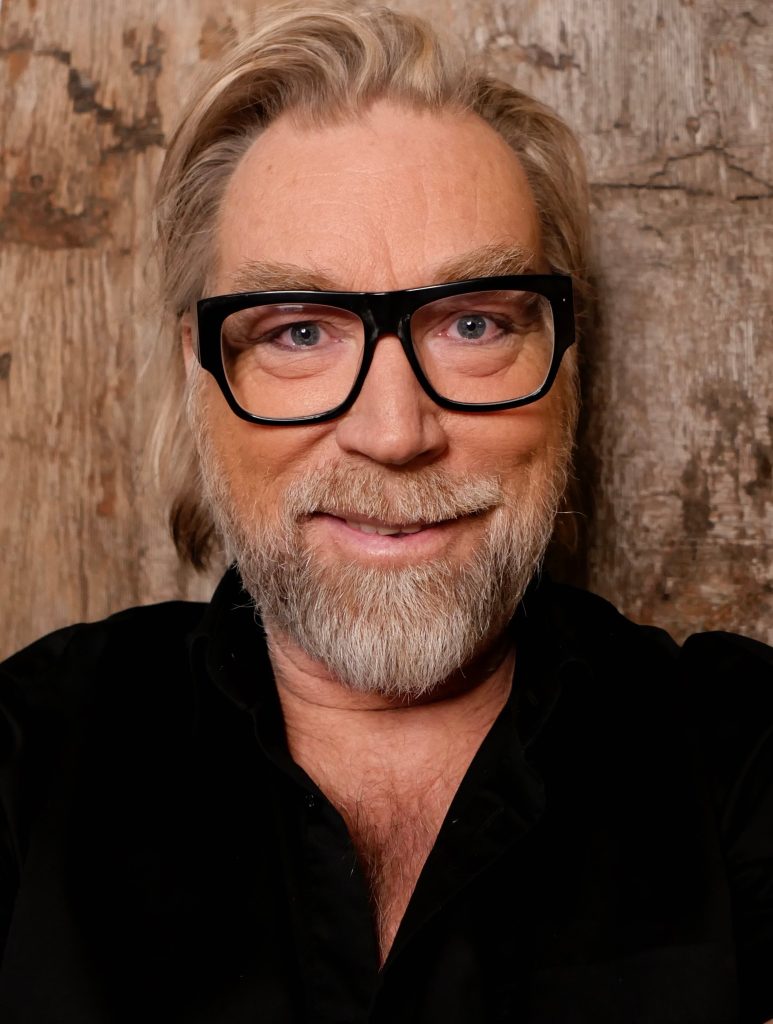 19:00–20:00 THE 8TH UNDER
Tor Halvorsen believes that the 8th wonder is ourselves, and that life is not easy - just wonderful. He explores motivation and soul, and wants to inspire us to create wonders!
________________________________
SATURDAY 18 FEBRUARY
12:00–22:00 Exhibition open
15:00–22:00 Bar open
14:00-14:45 THE SHAMAN'S DRUM JOURNEY
Arnhild Haagensen is Sami
shaman, and in "Noiaden's meditative drum journey" she creates
contact with soul and nature.
https://fb.me/e/2kOcnQtxz
(Free)
16:00–17:00 STONE AND CRYSTAL
A meditative concert with soundscapes from stones and from crystal bowls. Multimedia artist and women's activist Inge Ås combines rhythms and sound that vibrate in the church room and deep into the spinal cord.
https://fb.me/e/34UuEjaHp
(Free)
20:00–22:00 CONCERT AND LOUNGE WITH HENRIK AND SASSY
Henrik W. Wilhelmsen has delivered the most hurtful song to date after 25 June. Together with violinist Cam Kjøll, he creates a magical atmosphere.
Sassy Allure is a "One Hen Band" and breaks both the sound barrier and traditional notions of how much catchy music you can get out of one person.
The evening ends with lounge music and a few glasses, before Sassy goes on to Elsker and hopes that everyone who wants to will follow along!
https://fb.me/e/2HZbF8U1E
(Free)
________________________________
SUNDAY 19 FEBRUARY
12:00–18:00 Exhibition open
15:00–18:00 Bar open
12:00–15:00 Workshop for young people
14:00–15:00 Tour
16:00–18:00 BOOK BATH AND CHOIR CONCERT
Meet the authors of the anthology K/ALLE/T, which brings together stories of queer art, faith and spirituality.
Music at Kongsberg Kantori under the direction of Matthias Anger.
https://fb.me/e/2gTJlNXgS
(Free)
20:00–21:00 RAINBOW FAIR (Free)
________________________________
MONDAY 20 FEBRUARY
10:00–21:00 Exhibition open
15:00–21:00 Bar open
12:30 School tour
14:00 Tour
18:00–19:30: THE DRAGON AND THE SNAKE
Workshop on women's history and mythology. From the 70s, feminists searched internationally for traces of women's history in mythology and found different stories than those we had heard before about the snake and the dragon. Inge Ås also leads a meditation on contact with mother earth.
https://fb.me/e/2qQPeb6zO
(Free)
________________________________
See all the events on Facebook:
Main Event: https://fb.me/e/2bvRSoxAd
Grand Opening: https://fb.me/e/2tJTEJM5x
Concert "Stone and Crystal" https://fb.me/e/34UuEjaHp
The play "Heaven's Queen": https://fb.me/e/3mDubiZEP
Meditation and inner journey: https://fb.me/e/2CRkwGwWZ
The Shaman's Drum Journey: https://fb.me/e/2kOcnQtxz
Creative workshops For youth in the crypt: https://fb.me/e/3qzDKFk8j
Performance "The 8th under": https://fb.me/e/2AuPwaX1P
Widow Fair: https://fb.me/e/2knY3VGQA
Book bath and fantastic choir concert with Kongsberg Kantor: https://fb.me/e/2gTJlNXgS
Workshop on women's history and mythology. "The Dragon and the Serpent" https://fb.me/e/2qQPeb6zO
Performative erotic-spiritual poetry by VIkram Kolmannskog: https://fb.me/e/2A4qrpKRT