Pride Arts' curatorial diversity project
About queer curation and Pride Arts' art activist counterweight to the traditional weighting of art and the screening of which voices are heard.
23-2

Leader's comment 2019
24

Queer aesthetics
Essay on queer aesthetics by Frederick Nathanael in the queer cultural magazine MELK no. 9 Queer Aesthetics: «The scapegoat, the dandelion and the ugly duckling»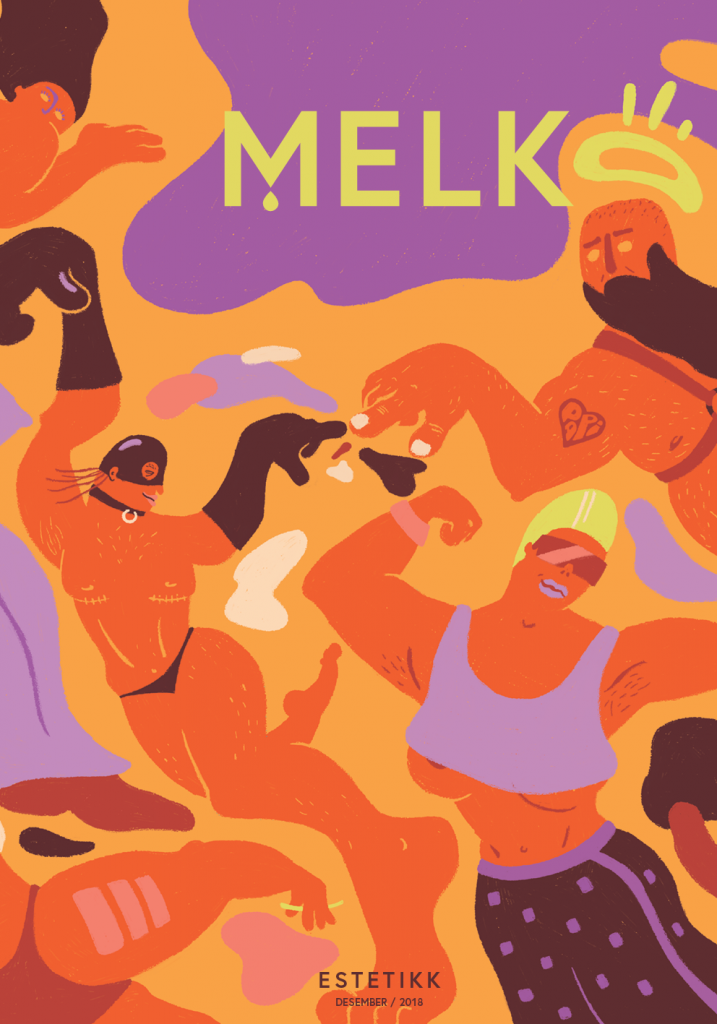 The essays: https://www.tidsskriftetmelk.no/posts/syndebukken-lovetannen-og-den-stygge-andungen
Mathias Skaset's master's thesis in museology and cultural heritage (UIO)
Based on the Pride Art exhibition 2019, "I fought therefore I am", Skaset examines the problems associated with the representation of queer perspectives in museums, and examines what potential a queer starting point can have in the dissemination of art and culture.
Download pdf: https://www.duo.uio.no/bitstream/handle/10852/79266/Pride-Art_masteroppgave.pdf
Interview
Interview with the leader of Pride Art, Frederick Nathanael by Vilde Alette Monrad-Krohn in the queer cultural magazine MELK's 80s edition.
The interview: https://www.melkmag.com/les.html
Confessions of a shameful artist
Testimony of Ole Prin-Sand who exhibited for the first time in Pride Art in 2018.
A-shame-artist-confessions

Queer art is overlooked in Norway
Minerva (2017) by professor of Kunsthsitorie Knut Ljøgodt
Read article: https://www.minervanett.no/homofili-homofobi-homohistorie/skeiv-kunst-forbigas-i-norge/166580