Skewed history at the museum
The theme of the Museum Association and Skeivt Archive's webinar "Skeiv historie på museum" 10 / 12-2020 was Pride Arts' method and tradition. Museologist and art historian Mathias Skaset opened the event by talking about queer museology, queer exhibitions in Norway and queer exhibition strategies. The webinar was arranged to inspire museums to mark the 50th anniversary of the repeal of the Criminal Code § 213. Skaset, who is also a member of Pride Art, told about his master's thesis "I Fought, Therefore I Am: A Study of Pride Art and Skewed Perspectives on Museums".
https://museumsforbundet.no/nyheter/skeiv-historie-pa-museum/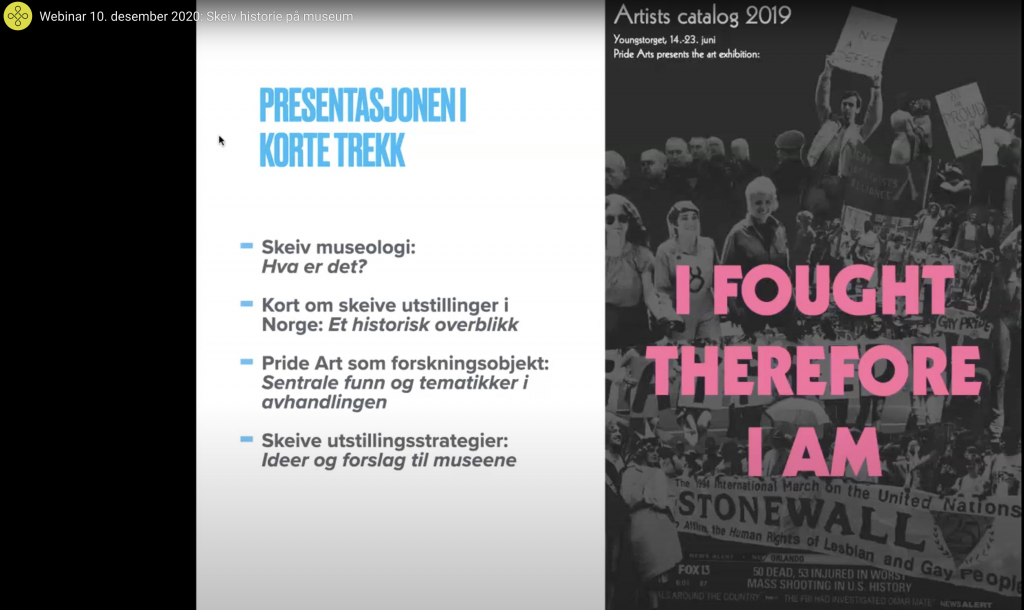 Queer literature
At its regular annual arena during Oslo Pride, Pride Art focuses on queer literature with an exciting and varied daily program with author meetings, reading aloud, book baths and performances by authors. In 2019, we gathered gay authors from different generations for dialogue where we asked the panel. Do we specifically need queer literature today? Geir Bie and publisher Arve Juritzen led the conversation between the first generations of queer authors Gudmund Vindland and Gerd Brantenberg.
Creative workshop and children's day during Oslo Pride
Pride Art invites gender-creative children and children of queer families and their parents to a celebration of creativity and joy during Oslo Pride.
Shameless
Pride Art starts a new groundbreaking tradition for queer exhibitions in Sørlandet below
Skeive Sørlandsdager 2018.
Read about the exhibition:
https://www.gaysir.no/#/artikkel/19567
https://www.sagat.no/skeiv-samisk-kunst-i-bibelbeltet/19.13483
Arendalsuka 2018
Pride Art creates an exhibition in the empty premises of Arendal's old district court hall and the police station's smooth cells during Arendal Week 2018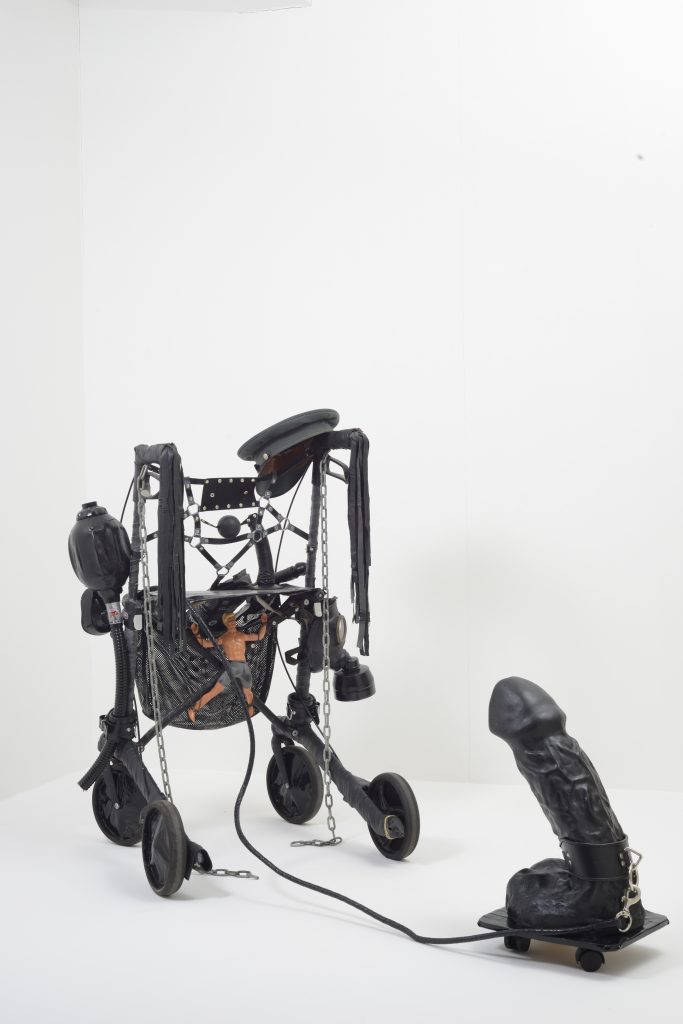 Read about the exhibition: https://www.pressreader.com/norway/agderposten/20180815/281960313589300
OPENART 2020
Queer exhibition in Russia with Tove-Mari Oddersal.
Pay it forward 2020
Controversial queer exhibition in Kristiansand during Skeive Sørlandsdager 2020 August 17-21th with international solidarity and diversity in focus.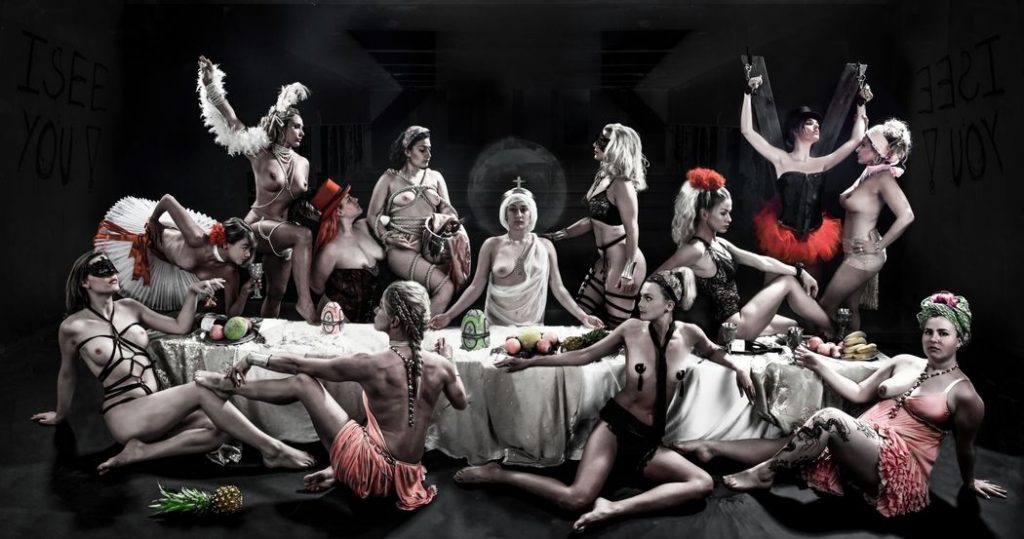 Read about the exhibition:
https://www.fvn.no/kultur/i/GGzQMq/grovt-blasfemisk-og-pornografisk
https://blikk.no/kristiansand-lesbisk-pride/strid-om-skeiv-kunst-i-kristiansand/195394